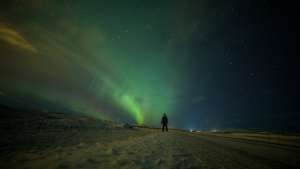 I'm about to share an ultra inspiring story with you. One I hope will help you if you are struggling to generate money in your business and bring in high paying clients.
First, let me ask you this…
Do you sometimes feel like you don't have enough money to succeed as a coach? That, if you had more money to grow your business, then you'd be able to attract more clients?
It's totally normal to have thoughts like this when you haven't figured out how to consistently bring in clients and revenue into your business.
What if I told you that having more money isn't always the answer to your problems?
Take this amazing story for example…
This is the story of the Leicester City Foxes in the English soccer league. At the beginning of the season, they were a team with zero star players. Everyone who was signed onto their team was overlooked by the big clubs (the ones with mega-budgets). To make matters worse, their newly-hired coach wasn't considered glamorous either, despite his earlier record of success.
The previous season, they'd barely survived the competition. They were lucky to still be playing in the 20 team league.
In fact, Leicester (pronounced Lester, by the way) was ranked by the British bookies as having a 5,000-1 shot at winning the league.
The odds were stacked against them.
To put this into perspective, you might remember unknown boxer Buster Douglas knocking out the seemingly invincible Iron Mike Tyson and shocking the world several years ago. The odds of that happening were 42-1.
(42-1 is a tiny number compared to 5,000-1 for Leicester winning their league.)
And yet…
They just did exactly that.
Last week they won the Premier League title.
Over 36 games, they beat virtually every team they encountered and clinched the title with two games still to go.
They beat teams who had spent more money to buy players in two years than Leicester had spent in their entire 132 years of existence.
They beat teams with famous players who individually cost more than the entire Leicester team put together.
They beat teams with huge global fan bases all around the world who had never heard of the Foxes until this season. (Leicester City is home to only 130,000 people).
And it wasn't just a one or two game fluke where they "got lucky." They won their league because they were just THAT good. They kept on winning and no one could catch them.
How could this possibly have happened when so many of their rivals were literally hundreds of times "bigger" than they were?
It came down to great coaching … teamwork … and self-belief.
Leicester may have been a small club, but they didn't play that way. Their coach told them they could be the best, gave them a game plan that would work, and inspired them to train hard and play every game like champions.
And, so they did.
They didn't give into the statistics.
They shocked the soccer world like no one else. They may have just unleashed a new era in the sport where smaller teams can now truly dare to win big.
It's an incredible story.
One that I hope inspires you as you focus on these 3 big takeaways:
Leicester didn't let their lack of money stop them from succeeding. They took on (and overcame) some of the richest ("better") soccer teams in the world even though their budget was tiny.
Leicester found a great leader who could make the most of what they had. Leicester's coach didn't just get them excited about winning. He gave them real keys to success by creating the winning plan that played to their strengths.
Leicester had no fear of achieving what everyone else said was impossible. They believed in themselves and went for it. Not just during the games themselves. They trained hard every day, supported each other, and followed their coach's plan to near perfection.
They were unstoppable.
And now, they're the champions.
That's why I believe every coach who wants it can have a wildly successful business.
Because it's true: you don't need "big money" to make it big as a coach. Get the right guidance, have a great plan, do the inner work, and never give up.
Leicester City's success is another example of what's possible when you stack the odds in your favor, no matter what the odds look like on the outside.
Now I want to know…
How would you show up each day in your business if you knew your success was inevitable?
Let me know in the comments below.
Big Love,
Christian