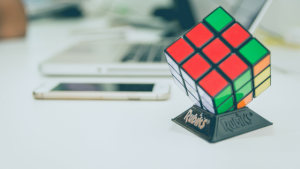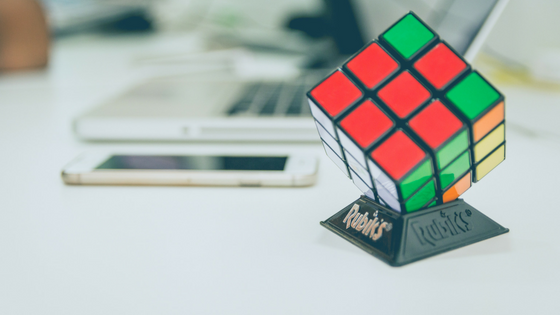 Many years ago, I wanted to solve a Rubik's cube.
There weren't any tutorials on the Internet, because the Internet didn't exist back then.
So I had to figure it out myself without all the online tutorials out there today.
As I was practicing and trying to get the Rubik's cube solved, I noticed something interesting.
I would get one side solved and feel great!
But then I would want to solve another side, and the only way would be to mess up the side I had solved.
So eventually, I would get two sides solved and then I'd want to get a third side solved.
And, of course, the only way to do that is to mess up the other sides!
It was very frustrating at first, but I discovered I had to do it in order to solve the Rubik's cube.
That's one of the things I've learned about growing a multi-million dollar business.
You can have a successful business where things are working well.
But one of the challenges that we have as business owners, is that we tend to over-rely on the things that are working well.
We over-rely on an easy market, or the fact the economy is at a good place.
We over-rely on a lot of things, and we're afraid to "mess up" a side of our business that's working…
…in order to get things to the next level.
Look, if you want to double or triple your profits for years to come, and if you want to have continuous, rapid growth…
…you have to get out of your comfort zone and seek the strategies that'll take your business to the next level.
In other words, you have to push yourself to make the "big moves" you need to make in your business.
It's like lifting weights. You start by lifting a weight you're comfortable with first.
But to make progress, you have to lift weights that make your muscles burn.
You'll be sore the next day, but, as your muscles heal, you'll be able to lift a heavier weight next time.
So.
Take a look at your business right now.
Have you been making the same income year after year?
Have you been actively growing your business year after year?
Or, have you been sitting on your laurels of business success, hoping your good fortune will continue?
Like a famous basketball coach once said, "If you're not growing, you're dying…"
So, I encourage you to seek the business building strategies you need to take your business to the next level.
It will be worth it, even though you have to temporarily "mess up other sides" of your business.
Remember, you are infinitely powerful!
Big Love,
Christian
ps. Have you been getting a little too comfortable in your business?
Let me know what you plan to do to change it by posting a comment below!