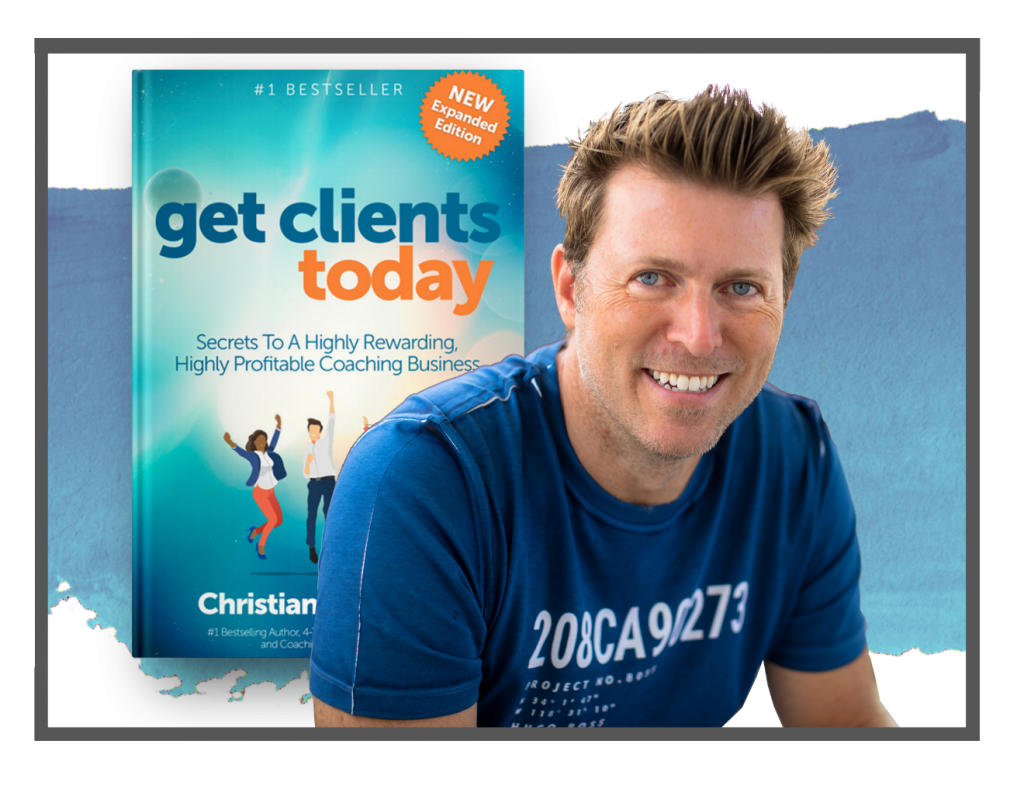 Congratulations On Grabbing My


Get Clients Today

Book!
Be sure to check your inbox for further details about how to access this incredible resource.
You're about to get access to the same client-getting secrets and strategies that have allowed me to build a life of freedom, while making a big impact on people.
I look forward to teaching you how to do the same.

So check your email now and let's get people coached!

With all the love in my heart,
Christian